Hut 8 Maintains HODL Strategy, Adds 330 BTC To Treasury In July
Hut 8 added 330 BTC to its balance sheet in July as it continues to hold 100% of the bitcoin it mines, while most public miners capitulate.Hut 8 Mining produced an additional 330 BTC in the month of July.By the end of the month, the company was operating at 2.9 EH/s and continues to receive monthly shipments of additional miners.The miner currently holds 7,736 BTC on its balance sheet and continues to HODL. Hut 8 Mining Corp. released its bitcoin mining and production update for July showcasing its continued long-term HODL strategy by increasing bitcoin holdings by 330 BTC – valued at....
---
Related News
After arousing confusion with incomplete communication and forced liquidations on lending contracts, Hodl Hodl explains what happened.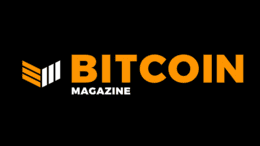 Decentralized exchange Hodl Hodl calls its non-custodial, anonymous, bitcoin-backed lending platform "a true Bitcoin DeFi product." The post Hodl Hodl Brings Non-Custodial, Bitcoin-Backed Lending Service To U.S. appeared first on Bitcoin Magazine.
Michael Saylor is anything but panicky as Bitcoin price weakness adds to MicroStrategy share price pressure. Bitcoin (BTC) megahodler MicroStrategy can ride out further BTC price declines, even if it falls to just $3,500, its CEO confirms.In a tweet on June 14, Michael Saylor sought to allay fears that his firm's BTC exposure may be about to cost it dearly.Saylor stays calm as MSTR dips furtherWith the largest corporate Bitcoin treasury, MicroStrategy has felt the pain of this year's BTC price declines — at least on paper.According to the monitoring resource Bitcoin Treasuries, the firm's....
The Canadian member of KPMG's global organization of independent firms bought bitcoin through Gemini for its corporate treasury.
According to a series of mining metrics, not only are miners holding hard but they're also dramatically increasing their hash rate. Bitcoin (BTC) miners are holding more and more Bitcoin while "relentlessly expanding" their operations in 2022. A report by Arcane Research indicates that publicly listed Bitcoin miners are "constantly looking for expansion opportunities," as they "plan to increase hashrate faster than the whole network in 2022." Publicly listed Bitcoin miners projected hashrates. Source: Arcane Research44.95% of the global hash rate derives from North American miners,....
---