Motiv Inc. Launches 16 Circular Bitcoin Economies In Peru
The NGO announced 16 circular bitcoin economies are operational In Peru after establishing educational material empowering the financially excluded communities.Motiv Inc., has announced the launch of 16 circular bitcoin economies in Peru.The company develops educational resources teaching underdeveloped communities how to use bitcoin to create their own economies. Many communities in Peru are separated from central banking but the region has 80% smartphone penetration, making room for bitcoin adoption.Motiv Inc., a non-governmental organization (NGO) dedicated to creating bitcoin circular....
---
Related News
Motiv provided its list of programs which help underdeveloped communities transact in bitcoin, learn job skills and build companies.
A non-profit project is establishing micro Bitcoin economies in villages in Peru to grant financial opportunity to unbanked communities.
KYC-free bitcoin circular economies are perhaps the most pure free markets in the world, enabled by the first truly free sound money.
The Central Reserve Bank of Peru, the Peruvian central bank, is planning to develop a central bank digital currency (CBDC) like other economies of the world. The announcement was made by its president, Julio Velarde, who stated that the currency would be designed for use primarily in payments. However, Velarde also acknowledged this was not the best time to present the currency due to the current uncertainty in markets. Peru to Hop on CBDC Bandwagon Julio Velarde, president of the Reserve Bank of Peru, announced the institution was already working on the creation of a national....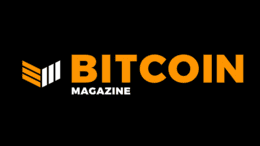 If bitcoin is the next and final global money, then by definition (and by design) it is already circular. The post Because Bitcoin Is A Necessity, Its Economy Will Be Circular appeared first on Bitcoin Magazine.
---