Bitcoin NGO Motiv Launches Life Saving Programs For Financial Inclusion In Peru
Motiv provided its list of programs which help underdeveloped communities transact in bitcoin, learn job skills and build companies.NGO Motiv Inc. recently launched 16 circular bitcoin economies in Peru.The NGO has released a series of programs for the communities to encourage financial inclusion.Motiv provides tools to transact in bitcoin, build companies and higher education opportunities.Motiv Inc., a non-government organization (NGO) dedicated to financial inclusion, has released its curriculum of Life Saving Step Programs which help underdeveloped communities become better equipped to....
---
Related News
The NGO announced 16 circular bitcoin economies are operational In Peru after establishing educational material empowering the financially excluded communities.
A non-profit project is establishing micro Bitcoin economies in villages in Peru to grant financial opportunity to unbanked communities.
Bitcoin price is back below $55,000, unable to keep its bullish momentum it had leading into the Coinbase Global listing. Since then, things have turned down. The fall back below $60,000 has with it also taken the coin below a critical life-saving support level that's been untouched since late 2020. Bitcoin Loses Life-Saving Support Level, […]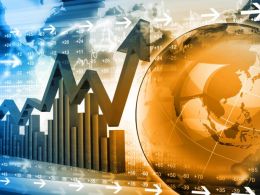 It is not surprising most of the countries seeing success in the financial inclusion department are busy areas for Bitcoin as well. Financial inclusion is not a topic most developing countries in the world can deal with right now. In some regions, very few people have convenient access to a bank account. However, thanks to the boom in mobile smart devices, financial inclusion becomes easier to achieve. In fact, the countries focusing on these efforts are also seeing a significant Bitcoin growth as of late. Financial Inclusion Matters To Many Countries. According to the statistics outlined....
The pandemic is not stopping Peru's lawmakers from testing ways of regulating the crypto industry. A Peruvian regulator authority said on October 26 that studies currently performed on local crypto exchanges will keep on going despite the COVID-19 pandemic, as the country is looking to find ways to regulate the national crypto industry.According to local news outlet Gestion, Superintendent of the Financial Intelligence Unit of Peru (UIF) Sergio Espinosa pointed out the need to work out the policy behind cryptocurrencies in the country. Espinosa called it a "priority":"One of the topics....
---